Click to view this email in a browser
We're looking for great designers like you.
Cast On, The Educational Journal for Knitters, is the official publication of The Knitting Guild Association (TKGA). As of the Winter 2016-2017 issue, it is a online only publication available to our members at TKGA.org. We are a registered 501(c)(3) dedicated to the education of knitters and we want our publication to reflect that mission.
To see the publication, go to TKGA.org, and enter your User Name and Password. If you are not a member, you can use this temporary user name and password to see the current issue:
User Name: fall2017
Password: fall2017
Cast On has several regular features. Projects related to these topics are always welcome.
Fashion Framework discusses a particular type of garment or project. For this issue, the topic is Gloves, with an emphasis on texting gloves.
Stitch Anatomy discusses a stitch pattern. For this issue the topic is Basketweave Patterns.
Learn Something New discusses a specific technique and provides a simple pattern for a small project. Past topics have been Beading and Jogless Joins.
Pattern From a Member is restricted to a TKGA member. We give precedence to those working on the Master Hand Knitting Program
Special Topics in Finishing
Technical articles. We are always interested in articles discussing knitting history and traditions, new ways of doing things, and in depth treatment of techniques
Our intention is to have a range of projects in each issue. Proposals for sweaters, accessories, designs for children and babies, and household items. Cast On is not "seasonal". Our members live all around the world in very different climates. They also are interested in seeing projects for upcoming seasons.
The due date for proposals is May 5, 2017. Decisions will be made by May 12, 2017 and yarn support is provided. The garment is returned to the designer after the photo shoot and the designer can request the photographs for their personal use. The rights to patterns revert to the designer one year after publication. Please review this link for designers. Information required for the proposal, price ranges, and sample formats are provided.
Should you have any questions, please feel free to contact me at the email below. I am looking forward to seeing your designs!
Sincerely,
Arenda Holladay,
Editor Cast On Magazine/
The Educational Journal for Knitters
aholladay@tkga.org
Disclaimer: Garments selected for Cast On must be sized and constructed as requested. Written materials must meet professional standards of proofreading and editing. Items needing minor alteration/revision will be returned to you for adjustment if time permits. Items needing significant alteration/revision will be rejected for final publication in the magazine. We issue payment for designs and written materials only if they are accepted for final publication in Cast On.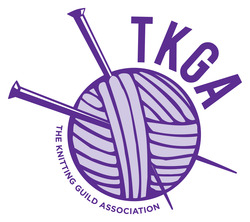 ---
http://rc.rlcdn.com/425416.htmlhttp://rc.rlcdn.com/425416.html?s=bd6d183d96402ad11504e592eeea7df1ecd1f427
http://hosted.verticalresponse.com/1948953/e4ffb64080/593497147/743f0d239e/